Random thought: it's been raining all day... Although I love the rain, I prefer to do my homework in sunlight.
Aha... I've been virtually inactive for the past month or two, haven't I?

Aside from the occasional late comment, I really haven't been doing a lot on dA. I feel like I must apologize for that. Here are some doodles and WIPs and to show that zombies haven't eaten my right hand or something. ;D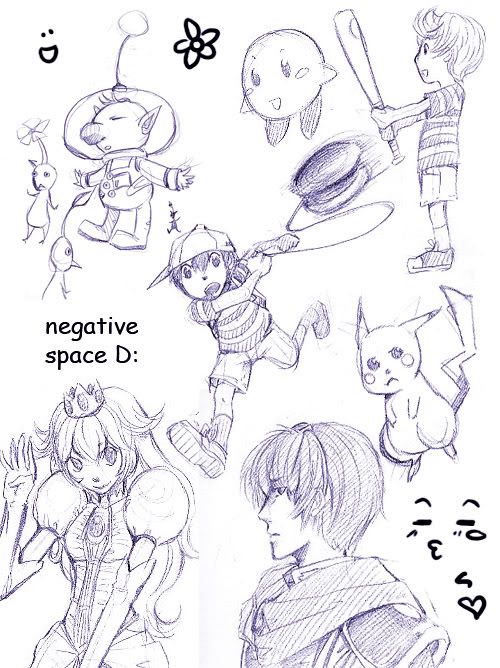 So yeah, I've been playing Super Smash Bros. Brawl a lot lately. I'm not good at it, but it's fun. 8D I attribute my lack of productivity, in all aspects of my life, to video games. Especially RPGs. They're like my drugs. I mean antidrugs.
Gahh. I have a math project due on Tuesday, and I haven't started it. D: Damn sequences, why must you have equations?! D': Why must you constantly elude my comprehension?!