Hello everyone! :>
As some of you might already know, there's an art book project on dA called "Rising Sun" that was created by ~
feeshseagullmine
and ~
augipaw
to help alleviate suffering caused by the disasters in Japan! :'D
The pre-order for the charity art book anthology "Rising Sun" is now open!
All profits made in the sales will be donated to the
Japanese Salvation Army.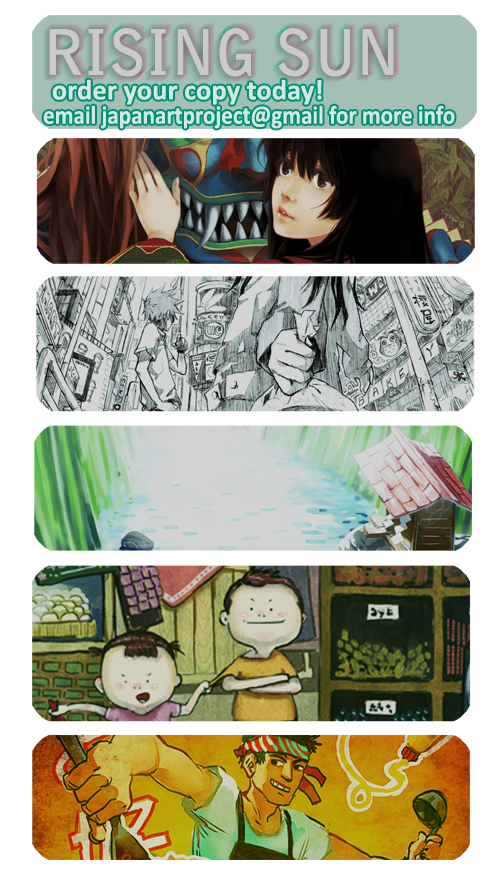 Book information:
Full color
pages: 25
price: $20 USD
dimensions: US letter 8.5"x11"
Shipping information [priority mail, padded envelope]
Domestic US: $4.95 USD
Canada/Mexico: $11.95 USD
Other countries: $13.95 USD
Some of the artists involved that I watch include:





+PLUS many, many others!
A-and I've also been invited to the project as well. :'D
Here is the link to the

's journal entry with more information:
[link]
Thanks for looking, guys! :> I hope you have a lovely day~
-Ru